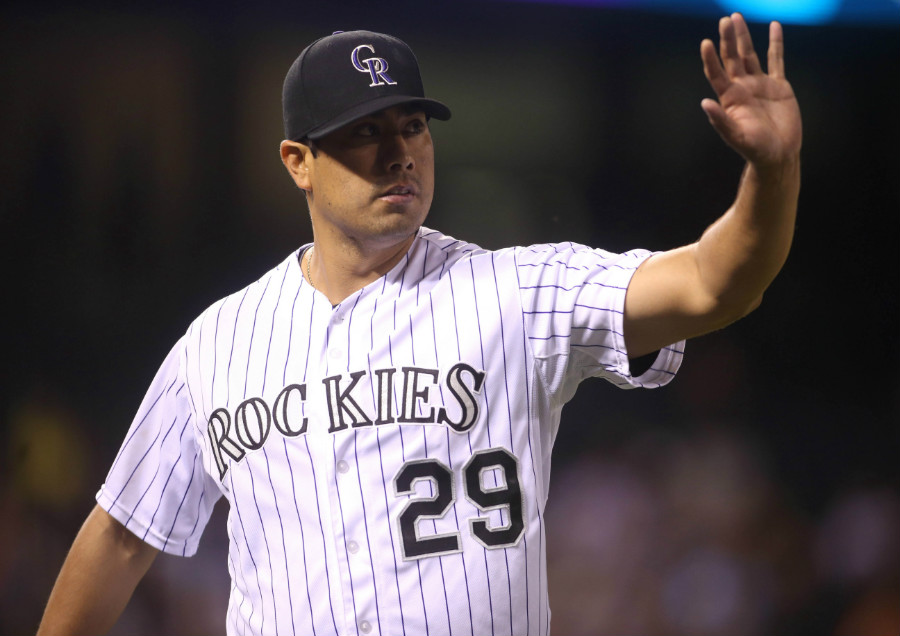 The Colorado Rockies made the decision to move the franchise's winningest pitcher to the bullpen, following a medley of poor starts. In the role, however, Jorge De La Rosa has been impressive.
Jorge De La Rosa made his first relief appearance since 2012 in Saturday's game. While the Rockies did lose the game because of bad pitching, De La Rosa was not at fault as he was the only relief pitcher to get through one flawless inning of work.
The final line on De La was two innings pitched, with zeros across the board and a strikeout.
The outing was a great one in the eyes of manager Walt Weiss, who commended De La Rosa's ability to get the job done.
"He did a really nice job." said Weiss. "I was really looking forward to seeing him in that role, seeing what he looked like, so far so good."
Coming into the relief appearance De La Rosa had a career-high ERA of 10.52.
The impressive outing a step in the right direction into sliding back into the roation.
"Part of the plan is getting him into situations where it's an inning or two at a time." said Weiss. "Have some small successes before he goes back out there and tackles a game as a starter."
Weiss said he was not thinking to far ahead as weather or not he would consider keeping De La Rosa in the bullpen for an extended period of time if he continues to have success.
Small victories for De La are what the Rockies want, and while he may not be acknowledged with a win or a hold, he will get them in his confidence, ultimately helping himself and his team.