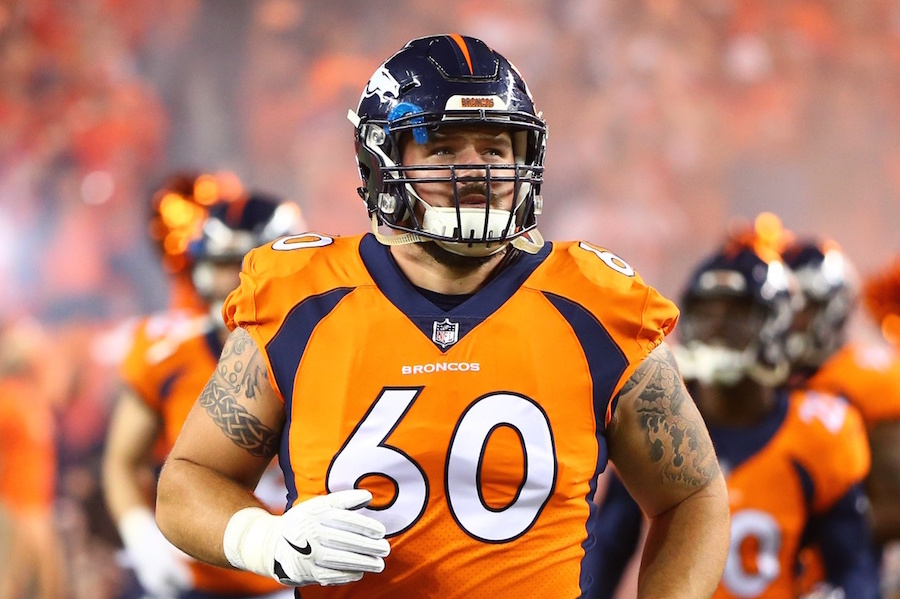 Connor McGovern's weightlifting prowess was already legendary when the Denver Broncos drafted him out of the University of Missouri in the fifth round of the 2016 NFL Draft. McGovern set weightlifting records with the Tigers, and his dedication in the training room paid big dividends in his second season at the NFL level where he proved to be an impact player when given playing time.
McGovern's love for weightlifting hasn't slowed since he reached the pros, as evidenced by videos he posted to Instagram on Friday.
The multi-media post shows three videos of McGovern at The Wodapalooza Fitness Festival in Miami, performing a snatch and a clean and jerk with some impressive weight amounts.
"Fun little mock @usa_weightlifting meet at @thewodapalooza this is my 3rd attempt at snatch (miss), "4th" attempt at snatch (doesn't count to total), and 3rd attempt at clean and jerk. Thanks to all my friends for the cheers," McGovern wrote in the post.
Don't be fooled by the 10 and 25 markers on the weights he's lifting — those are 10 and 25 kilogram weights. In the first two videos, McGovern snatches (or attempts to) 120 kg plus the bar, for a total of just under 310 lbs. The third video shows him performing a clean and jerk with 150 kg plus the bar, or just over 375 lbs.
So how does McGovern compare to the world's best?
The Olympic record for the snatch at McGovern's weight is 216 kg (476 lbs) and the clean and jerk is 263 kg (579 lbs), but those lifters aren't asked to be as nimble and flexible as an NFL offensive lineman.
After being inactive through most of 2016 and seeing only spot duty through the early part of 2017, McGovern stepped into a starting role in Week 13 last season. He played 100 percent of the offensive snaps over Denver's final five games, including wins over the Jets and Colts.