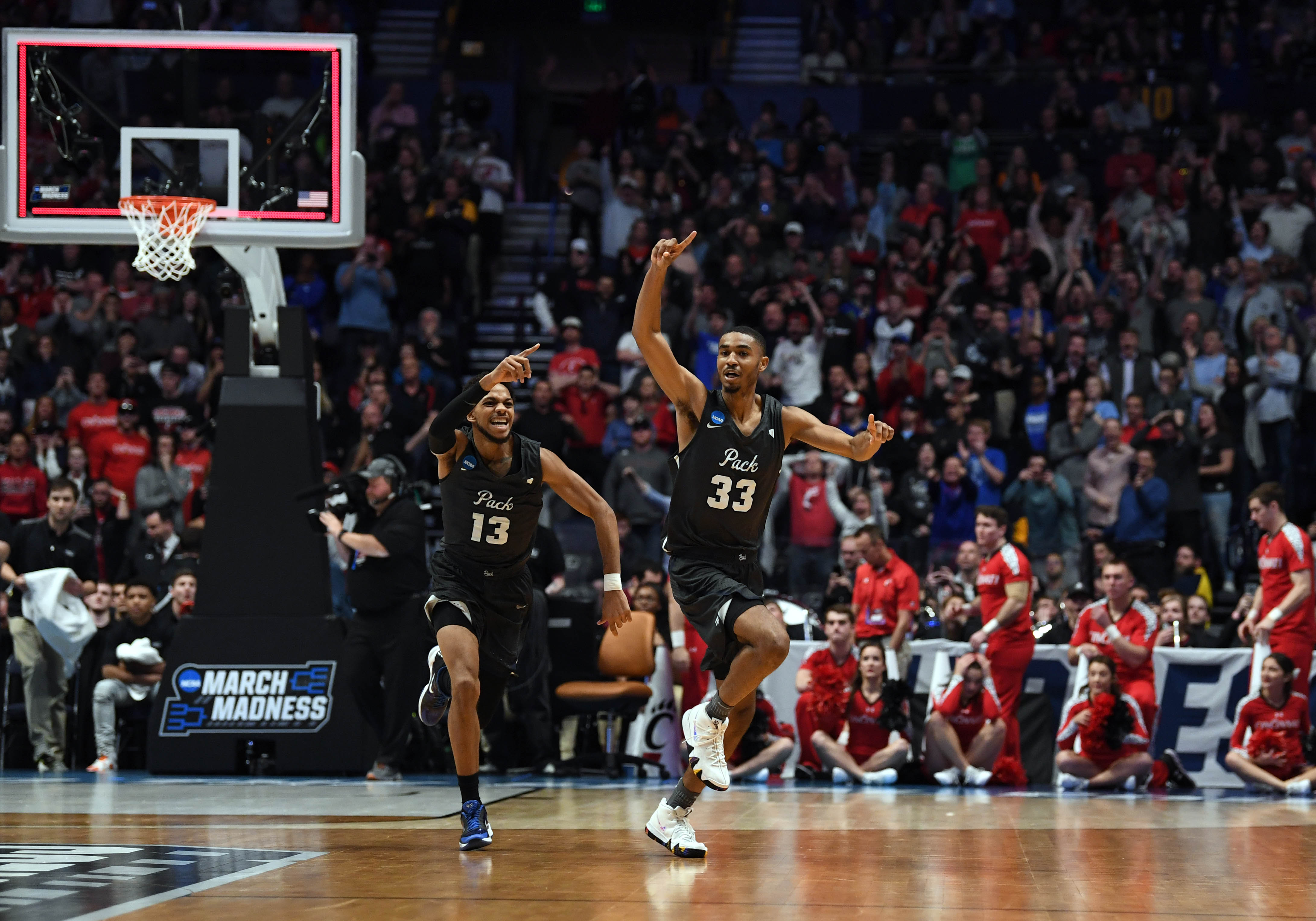 Brad Evans of Yahoo! Sports believes that there could be even more upsets than originally expected in the 2018 NCAA tournament.
In an interview with Nate Lundy and Shawn Drotar on Mile High Sports AM 1340 | FM 104.7, Evans discussed how the South region has already experienced a lot of upsets, and he's not convinced they're over yet.
"Honestly, I think it was a historic comeback that Nevada mounted against Cincinnati. I mean it was equivalent of finding a way to Jupiter," Evans said. "I mean, it was impossible… that, to me, was one of the biggest shockers — I think it will never be duplicated again in the NCAA tournament."
Evans is confident that Nevada has a chance to advance to the Final Four due to the unpredictability of the South and all of the upsets that have already occurred. "I'm picking Nevada from the South region… that whole region has been so wildly unpredictable that I think it's going to continue along that storyline, and Nevada's going to write another couple of chapters on its route to San Antonio," Evans said.
Not only did Nevada's victory surprise most people, but Arizona's loss to No. 13 Buffalo was also unexpected, as they were ranked No. 4.
"I thought for sure that Arizona — especially after Virginia lost De'Andre Hunter — entering the tournament was the team to beat in that region and they bow out in the first round," Evans said.
"I have Villanova to win this whole enchilada pre-tourney — I'm sticking to my guns, I'm not going to waver… I think they're the best team remaining, though there's an argument there for Duke," Evans said.
Click here to listen to the full interview with Brad Evans, including who his favorite players are in the tournament, or listen to the podcast below.
Catch Nate Lundy, Shawn Drotar, and TJ Carpenter every weekday morning from 7a-9a on Mile High Sports AM 1340 | FM 104.7 or stream live any time for the best local coverage of Colorado sports from Denver's biggest sports talk lineup. Download the all-new free Mile High Sports Radio app for Apple or Android.