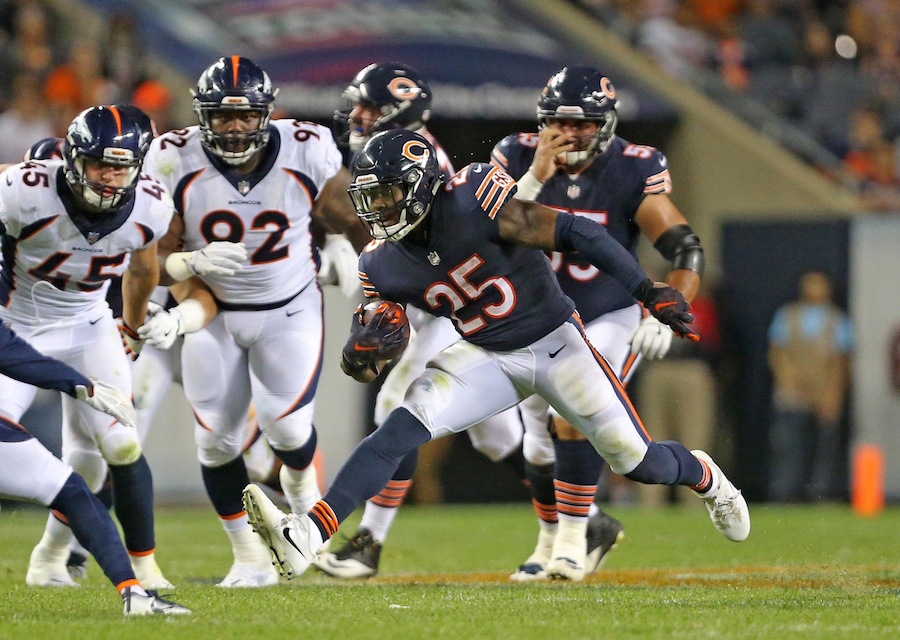 When Broncos nose tackle Billy Winn went down with a knee injury in Denver's preseason opener against Chicago, Zach Kerr immediately slid over and stepped up. With Winn out for the season, Kerr says he's more than willing to fill any need the team has.
"I'm wherever they want me to play. I went into the game as the second end and then played the majority of snaps at nose when Billy [Winn] went down. I'm cool with being a gadget man," Kerr said following the team's first practice since losing Winn.
Kerr, a 6-foot-2, 334-pound defensive end, was signed this offseason to help add size and run-stopping ability to the interior of Denver's defensive line.
He may still get snaps at defensive end opposite Derek Wolfe, who could miss the remainder of the preseason after suffering an ankle sprain in Saturday's practice. However, Kerr's most important role may be playing in rotation with Domata Peko at the nose.
Denver is thin at nose tackle, having already lost Kyle Peko (Domata's younger cousin) earlier in the year to a broken foot. The Broncos signed Nelson Adams, an undrafted college free agent recently released by Pittsburgh, on Saturday to fill Winn's spot on the roster, but Kerr will most likely fill Winn's role as the interior swingman.
"That really [stinks] too, having Billy go down in the game. He brings a lot to the table. He's one of the best, I say, swingmen that we have on the team here. He's been playing for years. He's a guy that can play nose, he can play three-technique and he can play end. He's a utility guy and someone that brings a lot of energy. We're definitely going miss him," Peko said of Winn.
Kerr has already been learning both the nose and three-technique (end) roles in Denver's offense, so there's some comfort in his ability to fully make that transition.
"It's coming along quick," Kerr said of learning the new defense. "Sometimes, it's a little bit different because I'm playing two different positions. Technique at nose compared to a three-technique is a little bit different and vice versa, especially in the playbook. There's definitely different things for the nose and the three to do. It's coming along pretty quick. I've just got to still keep polishing."
The good news for the Broncos beyond Kerr's versatility is that Kyle Peko may be nearing a return, Head Coach Vance Joseph indicated on Saturday.
"That depends on how Kyle is feeling. Kyle had an X-ray yesterday and it was pretty good, so he's healing fast. Until he's healthy we won't know that," Joseph said.
Peko would need to get into playing shape, however, having been out since June.
As Peko heals and Adams rushes to integrate into Denver's system, Kerr will carry a heavier weight.
For Kerr, just getting out onto the field on Thursday with his new teammates had him feeling happy.
"It was fun. It was fun just getting some feedback on the sideline, seeing how the coaches like to coach during in-game situations. It was fun, I had a lot of fun out there."