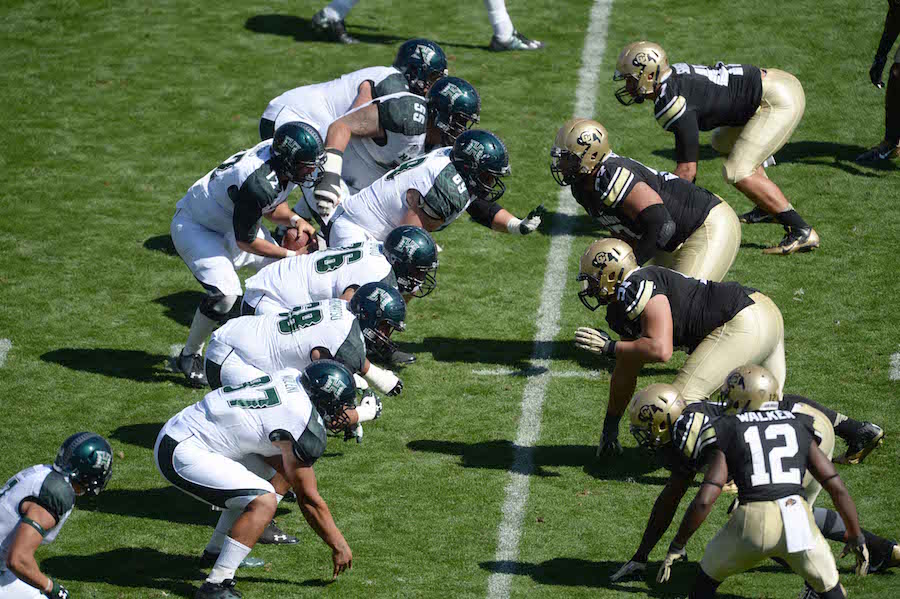 The Denver Broncos are keeping it close to home when it comes to their Tuesday draft prospect workouts.
Add former Chatfield Charger Ben Clarke to the names of natives who will be showing off skills for John Elway and Gary Kubiak.
The 6-foot-3, 285-pound offensive lineman from Littleton started all 50 games of his four-year career at Hawaii, either at center or left tackle. He was named the team's offensive player of the year in 2012 and 2014 and the team's MVP in 2015. He played nearly all of his season season with a fractured foot and still allowed only four sacks.
Clarke has been working out locally with Six Zero Strength & Fitness over the past several months, preparing for the draft. Here's an inside look at some of his training work.
Great working w/guys who are chasing the same dream @NembotStephane thanks to @SixZeroStrength for the opportunity. pic.twitter.com/Rn5VBuVHNI

— Ben Clarke (@BEN_CLARKE71) April 1, 2016
#NFLDraft ? @BEN_CLARKE71 put in WORK this AM! Started 55 straight CFB gms for @HawaiiOL for a reason. #NFLDraftNews pic.twitter.com/cRmeRyQN8q

— Matt McChesney (@SixZeroStrength) March 31, 2016
Hand/Eye coordination & clean feet. Separate the upper & lower half! @J_Moretti17 @BEN_CLARKE71 @Campton_92 grindin pic.twitter.com/Fv4U8sHCOE

— Matt McChesney (@SixZeroStrength) January 16, 2016
Neither ESPN nor Pro Football Focus have a draft round projection for Clarke at the moment, but the Broncos' need for offensive line depth has been well documented over the course of the last year. With Tyler Polumbus (another local product via Cherry Creek HS) announcing his retirement recently, there's another spot to be filled on the o-line. His trainer, Matt McChesney, believes Clarke could be a draft diamond. His reliability and value at Hawaii certainly lend credence to that belief.
Another local product will also be in town on Tuesday working out for the Broncos. Duke wide receiver Max McCaffrey, son of former Broncos wide receiver Ed, has been invited back to the Centennial State (where he attended high school at Valor Christian) as well. READ MORE.