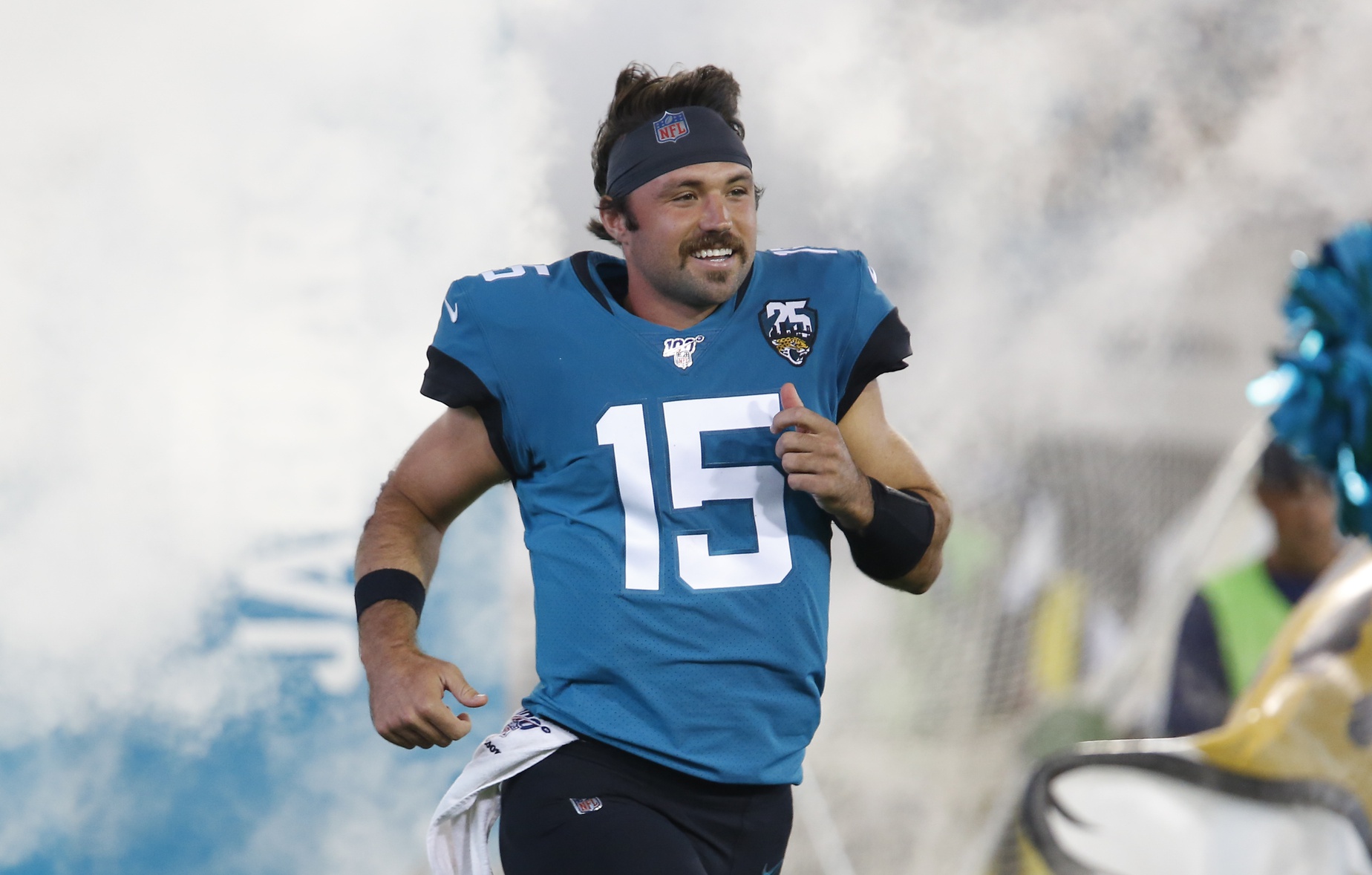 Take yourself back for a moment to Week 1 of the 2019 NFL season. Every team, even if just for a brief moment, believed they had a postseason chance before kick off. Hope springs eternal. Well, every team except the Miami Dolphins. Most everyone knew they were in trouble. But, that's a topic for another time.
Entering Week 1, the Jacksonville Jaguars had signed free agent quarterback Nick Foles. The Super Bowl MVP was expected to change the offensive woes for the Jaguars and erase an otherwise bad taste from everyone's mouth known as Blake Bortles.
But after only 11 plays, Foles was out. Fresh from the sideline entered a rookie. A sixth-round pick. An eccentric quarterback who sports a mustache to rival Tom Selleck during his heyday and who has been the subject of hundreds of memes comparing him to Napoleon Dynamite's Uncle Rico. The 2019 NFL legend of Gardner Minshew was born.
Now, in fairness, the Jaguars are only 1-2 on the season. It is not as though they are one of the final eight remaining teams without a loss. But the Jags record does not completely tell the story of Minshew and it is on the deeper level that the Broncos should be concerned for Sunday's match up.
In his three games of work, Minshew has completed 73.9% of his passes (65 for 88) and has only one interception to go along with five touchdowns. That completion percentage jumps to 83.3% on play action. (By the way, he's had nine passes dropped or those numbers would be even higher.) But when he wants to throw the ball down the field, Pro Football Focus shows he's one of the best in the NFL this season.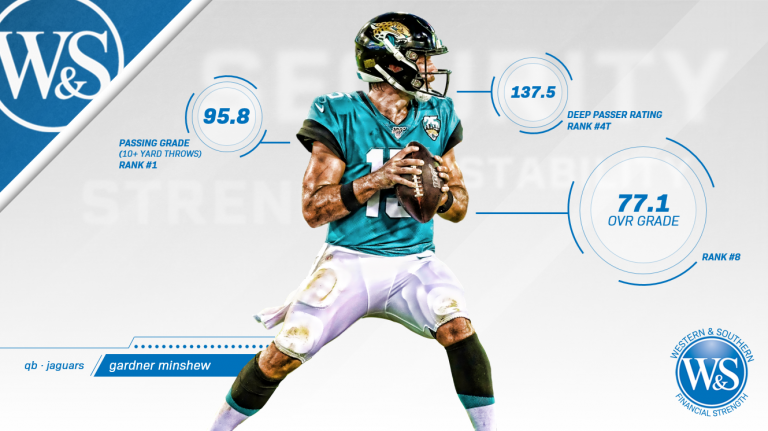 "When I watch him play, I don't see a rookie," said Broncos head coach Vic Fangio this week. "This guy is very excellent making decisions."
As you see in the statistics from PFF, Minshew is graded as the 8th best quarterback in the NFL through three weeks. By comparison, Joe Flacco checks in at number 15.
If the first three games are an indication, the trick to beating Minshew and the Jaguars will be to get to him and disrupt the offense. That, as Broncos fans are well aware, is not something Denver has been able to do this year. In Jacksonville's first two games, both losses, Minshew was sacked five times, including four times in Week 2 against Houston in their 13-12 defeat. In the Jaguars' only win (Week 3 versus Tennessee), Minshew was not sacked.
While PFF rates Minshew in the top 10, the Jaguars' offensive line is not at that level. This could give Von Miller and Bradley Chubb a chance to finally break through on the stat sheet and record their first sack of the season. Following Week 3, Jacksonville's front line is ranked 21st with PFF's Michael Renner noting, "One thing keeping the Jags from going higher in these rankings is a maddening penalty problem that's seen them flagged 13 times so far – the most of any line in the NFL."
So if the Broncos can apply pressure to the pocket, and that is a big if given their performance through three weeks, the stats show that the Broncos secondary will need to be up to the task of slowing down Minshew. This is particularly important deep down the field and that secondary will be without Bryce Callahan for an extended period.
"(Minshew) looks solid," said Broncos cornerback Chris Harris Jr. "He's definitely making a lot of plays for a rookie sixth-round pick, so we definitely have to be ready to play. He showed on Thursday night if you're not ready he can beat you. They beat a quality team with the Titans last week, so we have to be ready to go."
This isn't the Blake Bottles-led Jaguars that fans have grown accustomed to over the past few seasons. This is now Gardner Minshew's team. He's enjoying every minute of it. If the Broncos are not careful, he will pick up his second win in a row on Sunday. And maybe even throw a football over the mountains.