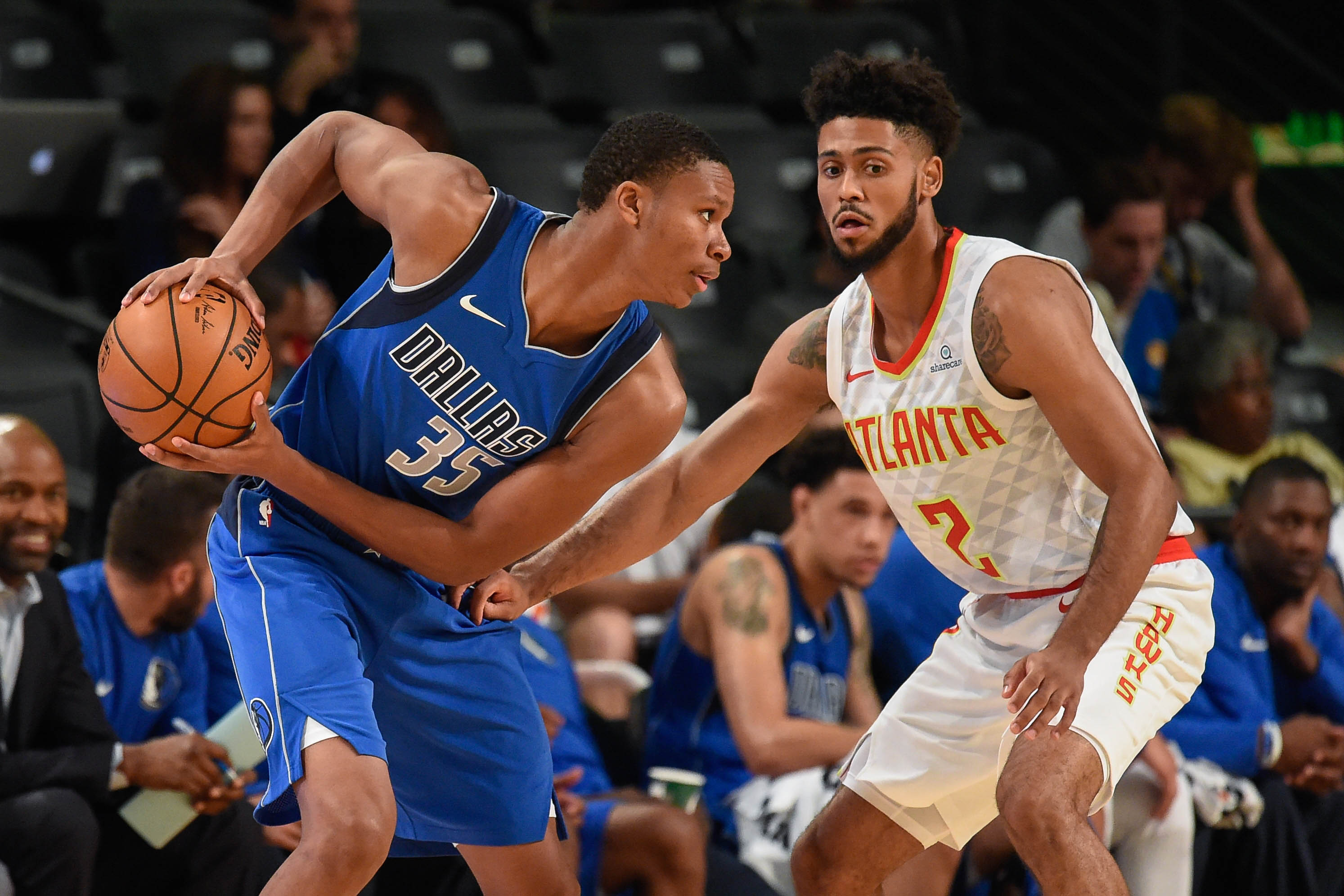 The Denver Nuggets are beginning to fill out their roster as they get closer and closer to training camp.
On Tuesday morning, the Nuggets officially announced that they signed Summer League standout Tyler Cook to one of their two remaining two-way contracts. Additionally, Denver announced that they signed P.J. Dozier to a training camp contract.
Adrian Wojnarowski of ESPN was first to report that the Nuggets had signed Dozier and Mike Singer of the Denver Post was the first to report that Denver were likely to sign Cook.
Cook is a 6-foot-9 forward who played for the Nuggets Summer League team after going undrafted in the 2019 NBA Draft. He averaged four points, 2.3 rebounds, one assist and one steal in 11.3 minutes per game in Las Vegas. Cook played three years of college basketball at University of Iowa and averaged 14.1 points, 6.7 rebounds and 1.8 assists while starting 92 of 93 games. With him signing a two-way contract with the Nuggets, Cook will be allowed 45 days with the Nuggets and will otherwise be in the G-League.
Dozier is a 6-foot-6 combo guard with a 7-foot wingspan who was a G-League All-Star last season for the Maine Red Claws after averaging 21 points, 6.6 rebounds and 6.5 assists per game. Dozier signed a training camp roster with the Nuggets which means he will be provided an opportunity to make the roster if be plays well, but can be cut at anytime if the Nuggets choose to do so. For more on Dozier, click here.
With Cook occupying one two-way contract spot, that leaves the Nuggets with one spot left on the 15-man roster and one other available two-way contract. Nick Kosmider of The Athletic reported that the second two-way contract is likely to be occupied by Bol Bol, but that the Nuggets have no rush to officially complete a deal in order to promote more competition.
With Cook on a training camp deal and Bol unsigned, those two could potentially be in competition for the full-time spot on the roster with the loser ending up with the final two-way contract. Additionally, the Nuggets could also bring in additional players to join them at training camp to further increase the competition level.