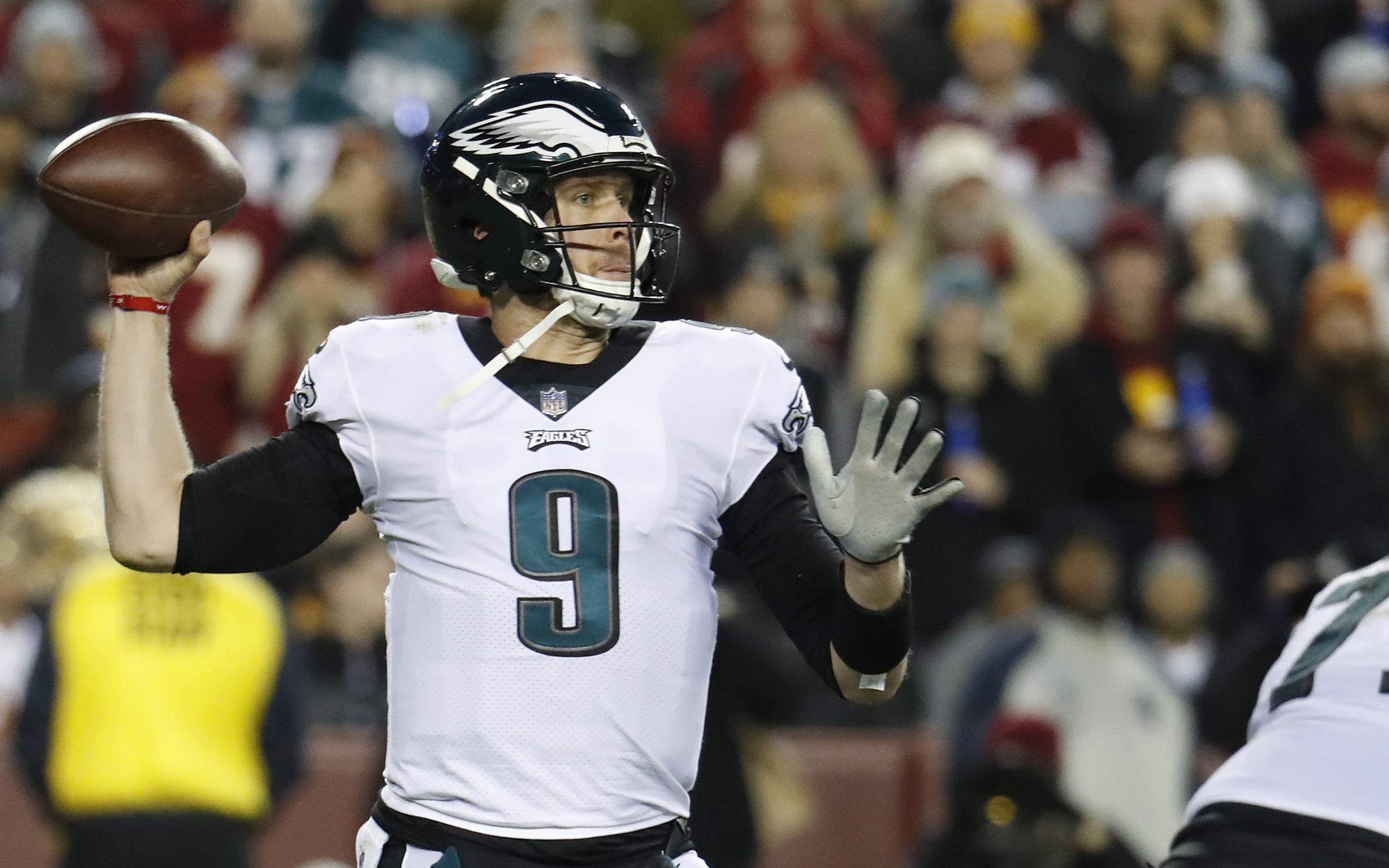 After a difficult stretch at quarterback for the Broncos, John Elway and the front office decided to trade for Joe Flacco on Wednesday morning.
Case Keenum didn't cut it in Denver in 2018; fans were fed-up with his play, and apparently the decision-makers were, too. Is Flacco actually better than Keenum? The stats are clear; he isn't.
One thing Flacco has over Keenum is his Super Bowl XLVII MVP and victory, but that was six years ago. A quarterback who went to the Super Bowl much more recently — Super Bowl LII — is Nick Foles, one who's younger (by five years) and more in the prime of his career than is Flacco.
The Broncos were long rumored to be interested in the two, Flacco and Foles, and according to Mike Klis, Denver "kicked the tires" on Foles, but ultimately decided on Flacco because he played under center much more in Baltimore than Foles did in Philadelphia. So, that's one thing to look for in the Broncos new offense under Rich Scangarello; more QB under center.
But, was picking Flacco over Foles (and Keenum) the right decision?
Flacco was 31st in QB rating in 2018 among quarterbacks with 100-plus passes, Keenum was 34th and Foles was 16th (96.0). Foles' yards per attempt were better (7.2-6.5) than Flacco's, although Flacco was the best of the three in terms of interception percentage (1.6 percent). Foles threw an interception 2.1 percent of the time and Keenum's was the worst, at 2.6 percent.
One more clear way Foles was better than Flacco (and Keenum) in 2018 was in terms of completion percentage: Foles' 72.3 percent was second-best in the NFL to Drew Brees, while Flacco was far behind, at 61.2 percent. Plus, Foles threw touchdowns more often than Flacco last year, too.
Of course, it must be kept in mind that both Flacco (9 games) and Foles (5 games) played only a fraction of the season, so it's a bit more difficult to project what last year would hypothetically mean to a full season under center in the Mile High City.
However, in nearly every stat category, Foles was the best quarterback of the bunch.
The Broncos went with Flacco not only because he lines up under center more than Foles has in the spread offense, but Flacco carries a smaller price tag ($18.5M compared to $20-plus million) and no guarantees going forward. Signing Foles in free agency would've likely meant a two-year or more deal, and if the Broncos aren't sold he's the quarterback of the near future, it would put them in the same bind they're currently in with Keenum.
And, one huge positive for Flacco: His completion percentage (87.5) was the best in the NFL on 3rd-and-short situations.
Flacco becomes the quarterback for 2019 and likely not beyond, unless he has a stellar season and helps push the Broncos back to success in the playoffs. His signing signals the Broncos will go all-in on making the playoffs immediately, but it doesn't take Denver out of the running in terms of drafting a quarterback in the first round of the upcoming draft.