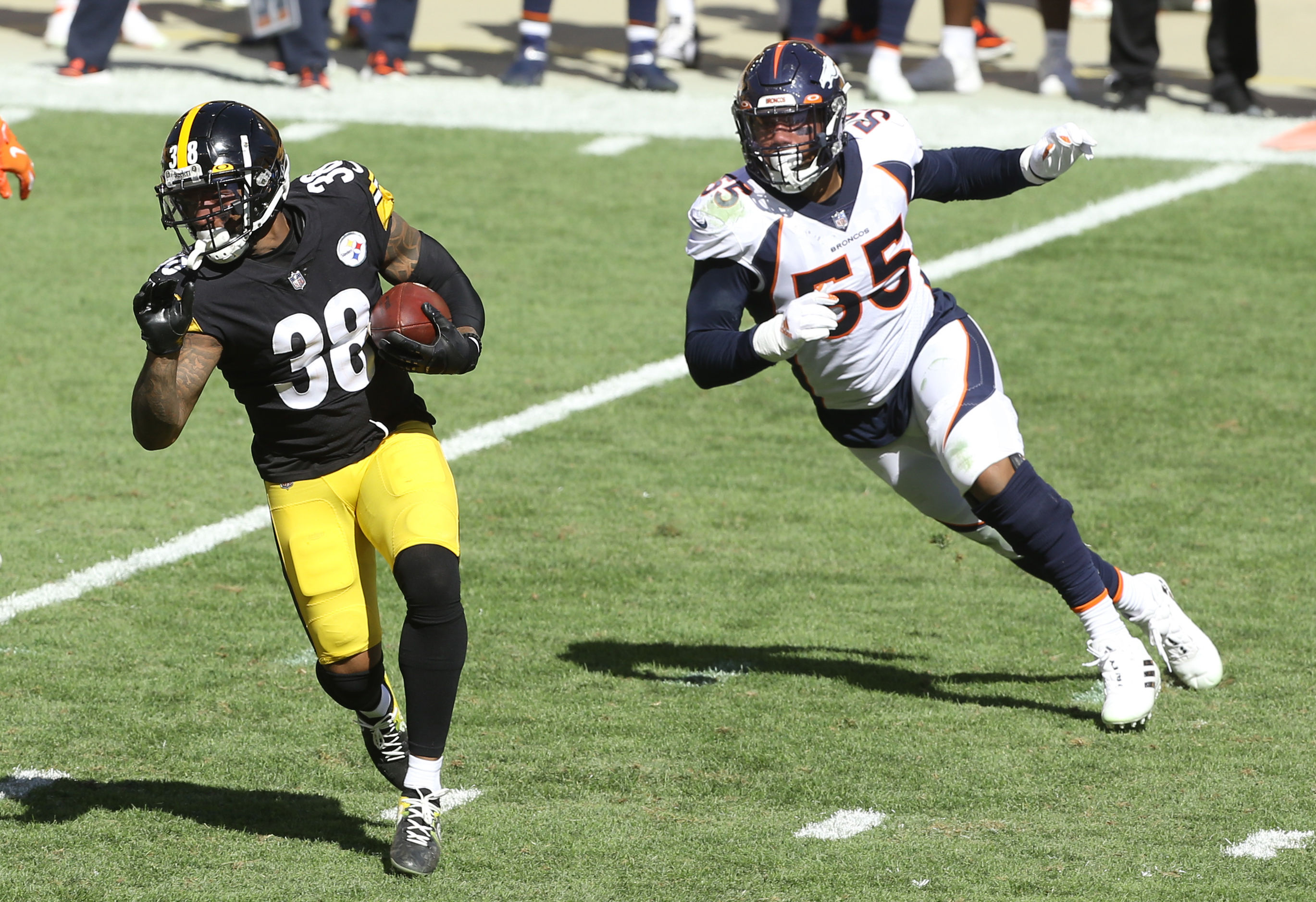 The Broncos Week 5 matchup with the Patriots figures to be the most pivotal game so far of their young season.
To preview the game, the MHS staff looks at, whether Melvin Gordon or Phillip Lindsay should get more touches and which player will be the star of the game, before predicting the final score. Let's take a look.
Which QB would you rather face on Sunday, Brian Hoyer or Jarrett Stidham?
Doug Ottewill (@Dottewill): Let's go with "C", anyone not named Cam Newton. Does it really matter which backup?
Zach Segars (@Zach_Segars): I'd rather see Jarett Stidham. I think turnovers will be a huge factor in this game because of how close and low-scoring it will be and Stidham is a turnover machine.
Rich Kurtzman(@RichKurtzman): To me, Brian Hoyer is a more known quantity and he seems very beatable. So, Hoyer. He's a slow decision-maker and as New England tried to mount a comeback Monday in KC, it was clear he's no Tom Brady and that offense isn't scary this season.
Ronnie Kohrt(@RonnieKRadio): Neither are anything special, but we know who Hoyer is. There is an unknown, unproven factor in and that is a hair scary. I'll take Hoyer over Stidham any Sunday.
Considering how Melvin Gordon has played in Lindsay's absence, what should the snap count split be once Lindsay is back to 100%?
Doug Ottewill: One thing is for certain: The Broncos are a better team when they're running the ball effectively and often. I think their best bet is to utilize both backs a lot. The more the Broncos can run, the better they'll be. Additionally, having Phillip Lindsay as an option in the passing game is a great asset for an inexperienced quarterback like Brett Rypien.
Zach Segars: I'd do a 60/40 split. Melvin Gordon should continue to get the majority of the carries as Lindsay continues to recover, but Lindsay should see the field quite a bit as well because I'm still convinced he's the better of the two backs. By season's end, that split should 60/40 in Lindsay's favor.
Rich Kurtzman: I'd like to see a 50/50 split but, Gordon has been special, and it's likely we see a more 75/25 split. There's no real reason to push Lindsay too hard this week, especially after starting 1-3 and considering he has a foot injury.
Ronnie Kohrt: No, ride the hot hand inside the game and that means no predetermined number. Whoever is the star of the day, ride him.
What is the biggest key to a Broncos victory this week?
Doug Ottewill: There are two: First, whatever Vic Fangio did to dial up the pass-rushing pressure against the Jets needs to continue. Second, Fangio and Pat Shurmur can't get outreached "that bad." Belichick might be down a quarterback, but that means he'll shoulder more of the burden. And if anyone can coach creatively, it's Belichick.
Zach Segars: Protect the football. This should be a low-scoring game, separated by no more than one possession. The Broncos can't afford to throw three ugly interceptions like they did last week.
Rich Kurtzman: The biggest key will be: Who is at quarterback? The team was mostly good with Rypien rippin' them footballs, but then he basically imploded in the second half. Drew Lock is a better player and likely more steady. If Lock plays, Denver's chances of winning improve quite a bit.
Ronnie Kohrt: The trenches. Win the trenches and Denver may blow out New England as surprising as it is to say.
Who will be Denver's player of the game?
Doug Ottewill: Ideally, it's Bradley Chubb.
Zach Segars: This will be a defensive slugfest, so give me Justin Simmons. Hoyer and Stidham are both fairly turnover-prone, and it's easy to imagine Simmons either baiting Stidham into a bad throw or snatching a hanging Hoyer lob out of the air, for the interception.
Rich Kurtzman: Chubb. Let's hope Chubb's 2.5-sack game wasn't an outlier last week and he builds on that success this weekend. Another 2-plus sack game would be great for Denver's defense, no matter the quarterback.
Ronnie Kohrt: Looking for a big game from the front line to get to the quarterback. Shelby Harris to continue the push and Chubb to finish off QB's.
What's your score prediction?
Doug Ottewill: Patriots-27 Broncos-20
Zach Segars: Broncos-16 Patriots-14
Rich Kurtzman: Patriots-20 Broncos-13
Ronnie Kohrt: Broncos-21 Patriots-17