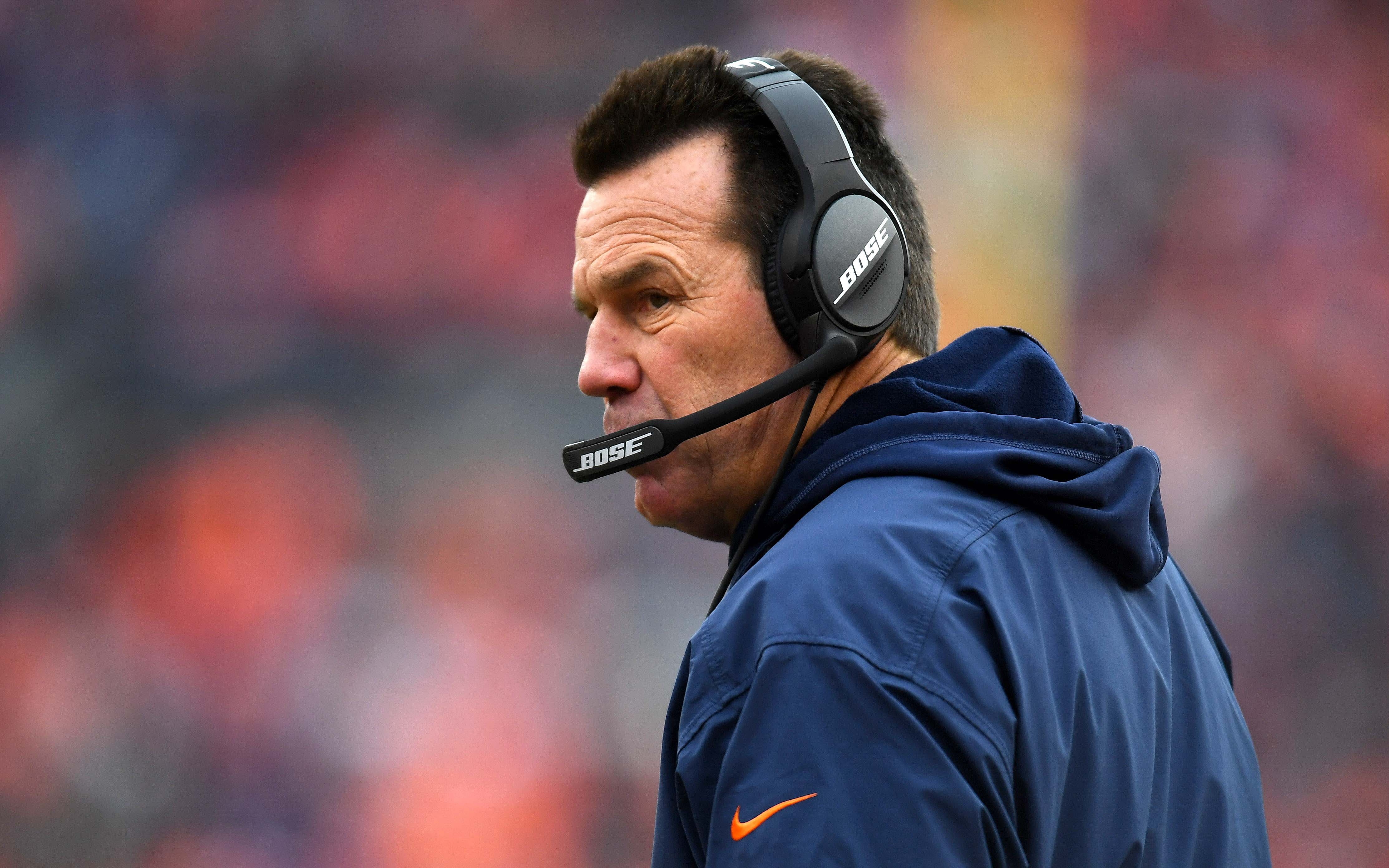 Well, this is awkward.
Gary Kubiak has long been rumored to be the next offensive coordinator for the Denver Broncos — dating back to when Vance Joseph was still the team's head coach — and now it seems he will not be taking on that role after all. (A look at four potential OC candidates in Denver.)
That, from Adam Schefter this Friday afternoon.
Assistant shocker: Gary Kubiak will not be Denver's offensive coordinator, league sources tell ESPN.

After lengthy discussions, Denver and Kubiak had different ideas on staffing and offensive philosophies. Both sides going in different directions.

— Adam Schefter (@AdamSchefter) January 11, 2019
When it comes to "staffing" philosophies, that may refer to Gary's son Klint Kubiak becoming the next quarterbacks coach, which was rumored to be happening, too. Also of note, Sean Kugler leaving the team to coach the Tampa Bay Buccaneers offensive line; Kubiak's choice at O-line coach — Rick Dennison — may not fit in with where Fangio wants to take the team.
While this seemingly throws a wrench into things — players like Emmanuel Sanders were ecstatic to be getting "Kubes" back as the offensive coordinator — this is actually good news for the Broncos on the whole.
First and foremost, they're not trying to fit a square peg into a round hole. Kubiak was brought back in 2015, acting as the head coach for two years before stepping away from the game. Only six months later, he was brought back as a Senior Advisor and he seemingly loomed over the offense all season long in 2018 as he was "heavily involved." As the play-caller in 2015 and 2016, the Broncos offense struggled mightily, and they did again last year with him looming over Bill Musgrave's shoulder, too.
Just because he's an influential member of the organization in a historical sense, it doesn't mean he should be the offensive coordinator again, now. Also, Fangio may not have wanted Kubiak asserting dominance over the offense, basically as the de-facto head coach (2) to Fangio's head coach (1).
Secondly, Kubiak's offense is a little old-school for this day and age of west coast offenses which also incorporate things like the run-pass option. Even if it would have benefitted Case Keenum — who's much better when running the play-action attack — it wouldn't have necessarily been the best for the offense on the whole.
And finally, Kubiak's health concerns are enough to keep him off the sideline, or even out of the booth. As an offensive coordinator, the demands on the body and mind of a person are monumental; no one wants to see Kubiak taken off the field on a stretcher and in an ambulance again, like what happened in Houston in 2013.
But, it does present one major question: Who will the Broncos' offensive coordinator be in 2019? And, how will players, like Sanders, react?